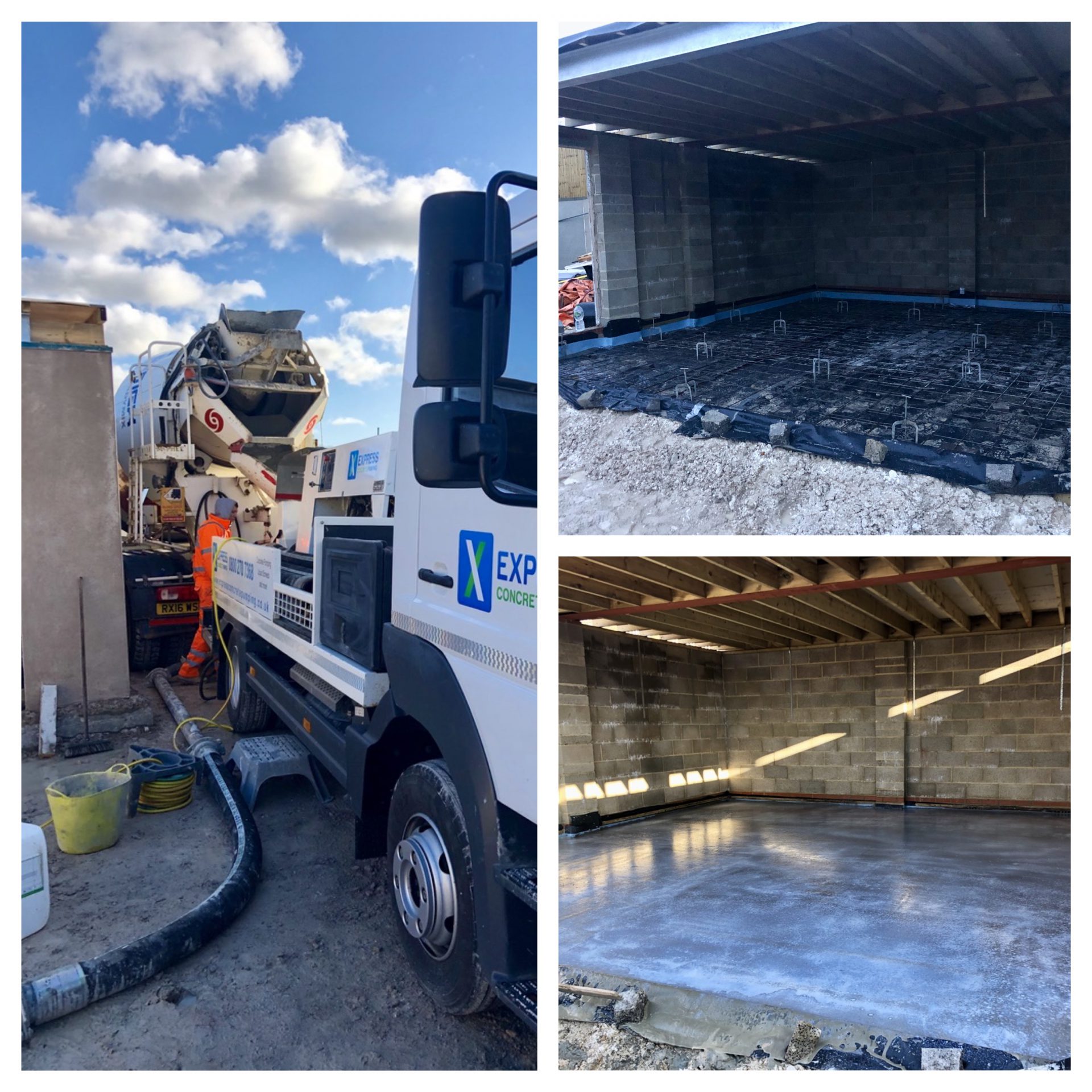 We supplied, pumped and installed our fast drying, cement based, liquid screed into two plots for a new customer in Lancing, West Sussex. Once we had finished the screed installation, we got to talking about their plans for the garages and after some discussion they were keen to use our self compacting concrete (pictured here). Why you ask? well, it's super quick to install, self compacts (so no need for vibration), is easy to pump, utilises the same accurate levelling method our screeds use and can be easily prepared for a final painted finish!
It's suitable for concrete oversight slabs, shed bases, structural floors, finished floors (the list goes on) and flows so well it's also ideal for footings!
We specialise in flowing concretes and would love to speak to you about the benefits and cost savings you could be enjoying by using them too! Call our friendly team today on 0800 270 7837 or email us at info@expressliquidscreeds.co.uk.
---